About Us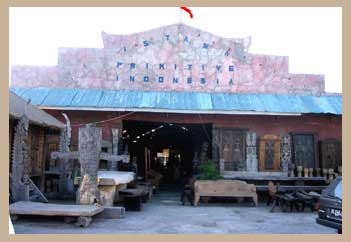 Istana Primitive Indonesia is the center of antique and primitive furniture that has experience for more than 20 years, with high quality and standard woods that directly ordered from Timor island. Various of kinds,designs and motives of primitive furniture such as Letti statue, Aitos statue, Atauru statue, Tanibar statue, all kinds,types, model and size of table, chair, cupboard, tavu/wood wall. Also available all primitive goods from Sumba, Flores, Java and from other Indonesia archipelago.
Even if you looking for a primitive house; as you can see in our products gallery, we are able to design and make based on the primitive design we have or your own design, built your primitive house in Bali and forward it to all over parts of the world.
Istana Primitive has a strategic place, its only 15 minutes from Ngurah Rai airport. We guarantee for the customer satisfaction, make yourself feel you are back to the primitive ancient age when you come to our place while you see with your very own eyes a high sense of art in our products.